Racing To Do Good: The Thomas P. Beatty '72 Family Endowed Fund for Track & Field and Cross Country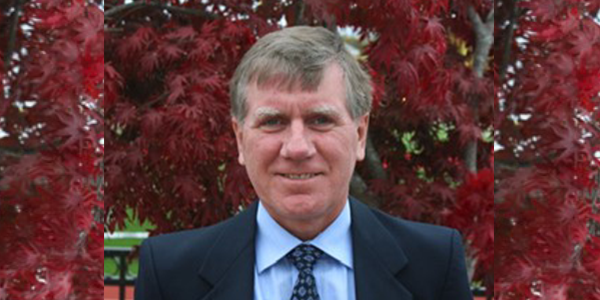 Tom Beatty (CAS'72) blended three passions-running, education, and BU-when he endowed a fund to support student-athletes in the University's cross country and track & field programs.
"It's a long time coming," Beatty says of the fund, formally known as the Thomas P. Beatty '72 Family Endowed Fund for Track & Field and Cross Country. "I had such a great time at BU, and to me, it reinforced the ideals of perseverance, determination, and remaining resolute regardless of the obstacles you encounter."
Beatty hopes that his gift will help future students avoid some of the countless obstacles that he and his track teammates faced in the late 1960s and early 1970s: The campus had no track, so BU could not host track meets, and its runners had no place to train.
Coach Billy Smith constantly devised clever workarounds. During the indoor season he dressed his runners in Harvard sweatshirts, dropped them off near Harvard's campus, and had them stroll into the fieldhouse to work out. "I had a blast," Beatty says, chuckling. "It forced us, the whole team and me individually, to be quite adventuresome, resourceful, and enterprising."
Despite the lack of facilities, the BU track team and Beatty excelled under Smith's leadership. Beatty finished first in the 1,000-yard race at the 1971 New England Indoor Track & Field Championships. He was also one of four two-mile relay runners whose victory propelled the Terriers to their first championship title. In 1972, Beatty broke the school record his coach had set for the 1000-yard run, with a time that still stands.
A graduate of Catholic Memorial High School in West Roxbury, Massachusetts, Beatty returned there in 1974 to teach math and coach the cross country and track teams. Over 45 years, he taught subjects ranging from algebra and geometry to statistics and AP calculus to about 5,000 young men, including the sons of some of his early students. Omnipresent as he moved through the halls, he earned students' respect by listening without judgment, making math relevant to teenagers' lives, and providing extra help whenever needed, both before and after school.
Beatty was the chair of the school's math department and became Catholic Memorial's first alumni principal in 2015, a role he held until his 2019 retirement. The school honored him by naming its yearly salutatorian award and faculty award for him. His goal as a teacher, he says, was "to make each student's experience at least as fun and rewarding and fulfilling as mine was. And the reason I established the BU endowment was basically to foster the same philosophy for the track team: to give them the opportunity to accomplish beyond what they could hope to expect."
When Beatty was a BU student, the University had difficulty funding all the athletes' needs. Remembering that disadvantage, he asked that his endowment for track and field be used to help reduce or eliminate barriers that can hinder the efforts of BU runners and field event athletes to thrive.
Beatty has also included the track team in his estate plan. "This program meant so much to me," he says, "so I wanted to earmark my gift for track and field."
Beatty, who received a scholarship to attend BU, feels deep gratitude to the University and a strong desire to help others, especially as BU grows. "I love the way BU has improved in so many ways since I was there," he says, "and if more people can do what I'm doing, it's going to keep BU moving in the right direction. Pick an area of the school that you're excited about and help in that area. I look forward to being an active participant in the vibrant future that BU holds for all its proud alumni."