Boston University celebrates thoughtful philanthropists through the Claflin Society, a membership group that pays tribute to alumni and friends of Boston University who have established a planned gift.
The society was founded by Elsbeth Melville (CAS '25), Dean of Women Emerita, and named for one of the co-founders of Boston University, Lee Claflin
"I think legacy is about connectivity, loyalty, gratitude, appreciation. Building a personal legacy here to me means providing opportunities for those who come after you, the next generation. Just as we were helped as youngsters, so do we want to help others." Dave Walko (CAS '68) Claflin Society Member
Benefits of Membership
Certificate of Appreciation signed by President Robert A. Brown
Invitation to an annual spring luncheon on campus
Invitation to an afternoon tea with First Lady, Dr. Beverly A. Brown
Invitation to select regional alumni events
Qualifications for Membership
A bequest in a will or living trust
Designating Boston University the beneficiary of a retirement plan or life insurance policy
Charitable remainder trust
Charitable lead trust
Charitable gift annuity
Remainder interest gift of a home or other property
Making a distribution from your IRA account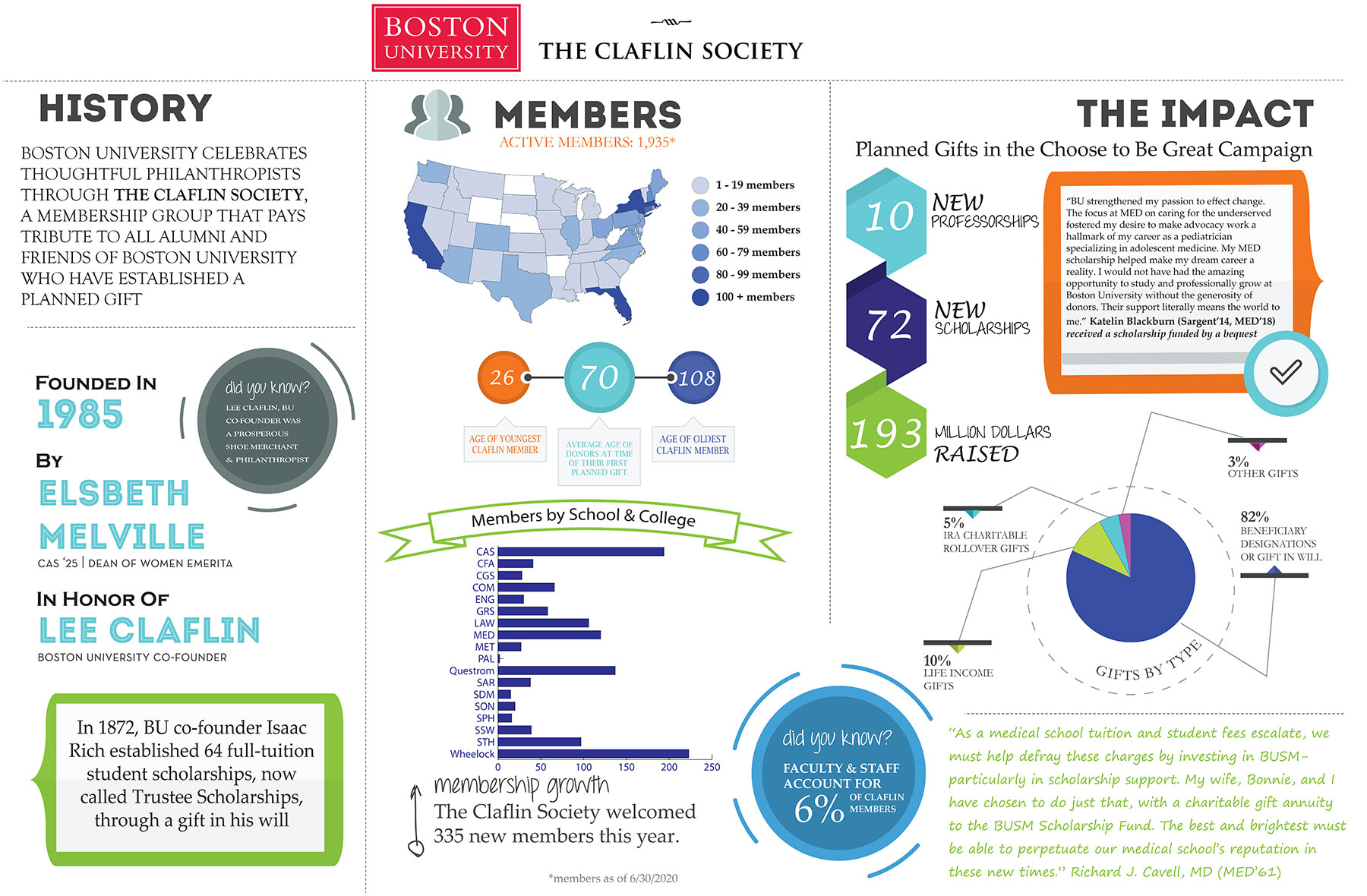 Planned Gifts are a great opportunity to build a personal legacy. For Claflin Society members, crafting a legacy is an empowering act and can convey important personal values to the next generation.