A gift of gratitude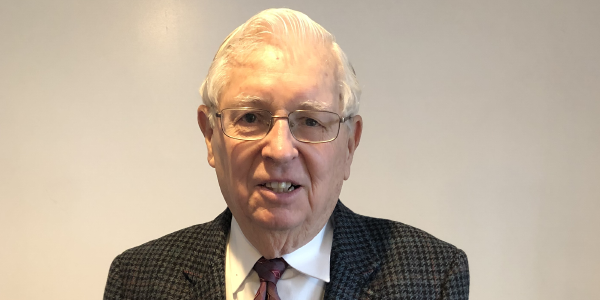 Norman Gaudrault, MD, received his degree from BU's School of Medicine-now the Chobanian & Avedisian School of Medicine-in 1962, after a pediatric rotation at Boston City Hospital-now Boston Medical Center. The names may have changed, but one thing remains the same: his gratitude to his alma mater.
"I received a superb education and postgraduate education," says Gaudrault, "so I'm very grateful for everything that BU offered me."
He's particularly thankful for the faculty members and clinicians who mentored him: Dr. Franz Ingelfinger, who was the school's first Conrad Wesselhoeft Professor of Medicine and an editor of the New England Journal of Medicine, and Dr. Sydney Gellis, chief of pediatrics at the hospital and dean of the school.
"He was a phenomenal teacher," Gaudrault says of Gellis, and his example helped clinch the decision to pursue a career in pediatrics. He did so after receiving his BU degree and completing his internship and residency training at Boston's Floating Hospital, which at the time was part of Tufts Medical Center.
"I have very fond memories of my BU experience," says Gaudrault, "and I've gone to class reunions whenever we've had them."
But none of it might have happened without one man's help.
"I had very, very, very limited means," says Gaudrault. In fact, he had to borrow money from a classmate to complete his undergraduate education at Assumption College. BU's tuition at the time was $1,500, he says, and far out of reach. So that same classmate's father paid for his first two years of medical school.
"That was a lifesaver. It really was," says Gaudrault. "I had a bunch of jobs at BU, but this really put me over the top."
Now, he hopes to do the same for future generations of medical students. "Education has become unwieldy now financially for young people," he says, "and so I think they do need a bit of assistance along the way."
That's why Norm Gaudrault has included BU in his estate plans. He has placed no restrictions on the planned gift, but he believes financial aid would be a particularly good use for it. And he hopes others will join him in making such plans.
"There are a lot of causes that call upon our funds," he says. "But the education of young people to the medical profession, I think, is a very worthy one to pursue."