Fostering Educational Excellence for Tomorrow's Doctors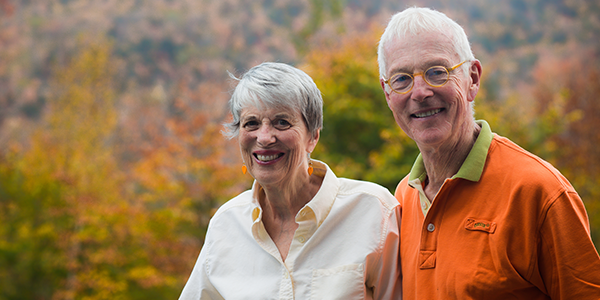 Service to the community. Diversity in medical education. Doctors advocating for social change.
These are causes that Fred Fox (MED'68) carried with him from the Boston University School of Medicine into his orthopedic practice and beyond, and which now drive his quest to spur generous giving to BU-by every member of his class.
In 2006, Dr. Fox and his wife, Gail, longtime donors to the BU annual fund, established an endowed scholarship for BU students in honor of their sons, who were accomplished students. Inspired by the desire to foster the pursuit of educational excellence in others, they later augmented their contributions to the fund by documenting a bequest intention. "We wanted to ease the path of students through the expenses of school," says Fox, a member of the Chester S. Keefer, M.D., Society since 1999, which recognizes lifetime giving of $50,000 or more. "I think the less students have to worry about mounting debts, the more they can focus on their academic studies."
Now, against the backdrop of Gail's and his recent updates to their estate plan, Fox has made an additional bequest intention-$100,000 to the Gail P. and Frederick L. Fox, M.D., Scholarship Fund-and encouraged his classmates to make a bequest intention of their own in celebration of their 50 th reunion, in 2018. "It's a great way to raise funds, and easy to do," he says. "I'm very excited about what this could mean for BU, and for future class gifts."