A long-time BUSM faculty member gives back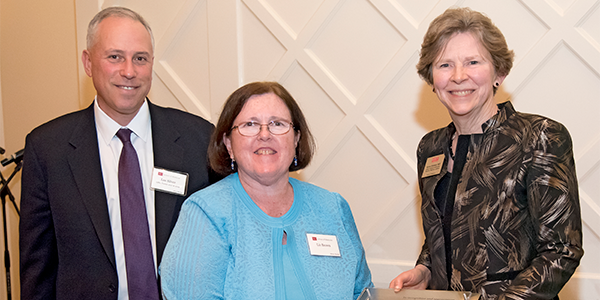 From the moment she witnessed her young cousin's seizure Liz Brown was determined to be a doctor. "I never wanted to do anything else," she says. After training at Harvard, she joined the faculty at Boston University School of Medicine where she taught, performed research, and treated newborns as the director of neonatology in the Department of Pediatrics. She spent the rest of her career at BU. "I loved every minute of it," she says.
As she transitioned into retirement, Brown realized that she had more life insurance than she needed. She used the excess to endow a scholarship fund at BU and has included a bequest in her will for the same purpose.
In medical school, Brown worked 40 hours a week to pay for her education. "I swore when I finished that if I ever had a chance to help provide scholarships, I would," she says. Soon after she made her planned gift to BU , she was invited to an annual event during which scholarship recipients met the donors of their funds. "I like that you know who's benefiting," she says. "It's wonderful because I get to be a mentor, too."
Brown encourages her fellow doctors to join her in supporting the next generation. "The debt students have today can be an unbelievable burden," she says. "If they're drawn to a lower-paying field like pediatrics, they might not even consider it because of the financial implications. People have to be able to follow their passions."