Celebrating Three BUSM Doctors in the Family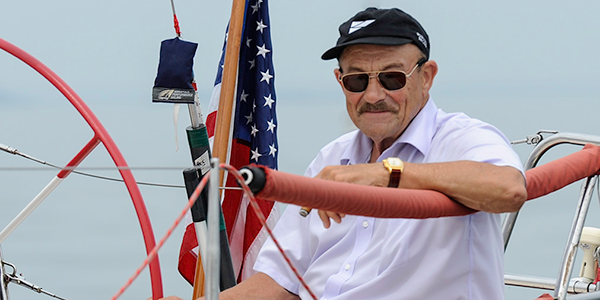 It would be a challenge to summarize in a few words Carl Olsson's (MED'63) lengthy resume in medicine-the 375 books, articles, and chapters he's written in his field, the list of honors and accolades, the ten scientific journals he's served. But it's easy to say that Carl and his wife Mary are among the BU School of Medicine's most devoted and generous donors. In 2008 the Olssons established The Carl and Mary Olsson Scholarship Fund to support young medical students. In recent years they have enriched the scholarship fund through the creation of two charitable gift annuities. Reflecting on his giving, Carl said, "The gift annuities are a way to show what the School means to us, and they're a great vehicle for our own retirement at the same time."
Carl Olsson, the John K. Lattimer Professor and Chairman Emeritus of the Department of Urology at the Columbia University College of Physicians and Surgeons, is not only an alumnus and donor to the BU School of Medicine, but was a teacher and department chair at BUSM in the 1970s and 80s. In 1985, he received the School's highest alumni honor, the Distinguished Alumni Award.
Supporting BUSM through charitable gift annuities was an easy decision for the Olssons. "I've been the recipient of many, many good things as a consequence of going to BU," Carl notes, "and our son Leif Eric Olsson (MED'94) and son-in-law Lars Ellison (MED'95) went to BU, too, so that makes three MDs in the family from BU."