A World Traveler Added to Her Family's Long Legacy at BU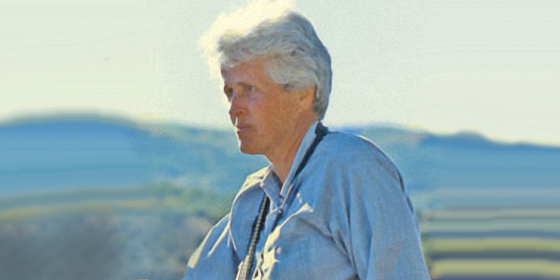 Ernestine O'Connell believed in blunt talk, quick action, and the power of a strongly worded letter. In 1996, she wrote to School of Management Dean Louis E. Lataif, former president of Ford Europe, asking to be put in touch with the highest-ranking Lincoln-Mercury official in North America. The problem? The air conditioner in her four-year-old Lincoln Town Car had failed.
"She was most unhappy that her Lincoln air conditioner should fail and need replacing after four years, all at her expense," recalls Lataif (SMG'61, Hon.'90). "So I asked Jim O'Connor, a former colleague and friend, who was then general manager of Ford's Lincoln-Mercury Division, to intercede. Having collected the evidence from Ms. O'Connell, he sent her an apologetic letter and a check for $1,171.94-the full cost of the repairs. She was thrilled."
A Spirit of Generosity and Gratitude
O'Connell (CAS'43, GRS'46, SED'58), who died in October 2009, demonstrated her gratitude and her enduring affection for the University in a characteristically dramatic way. She left $7.4 million to BU to greatly increase the endowment of the T. George and Ernestine O'Connell Memorial Scholarship, a fund her mother, Ernestine O'Connell (CAS'15), established in 1961. It is the largest gift to a scholarship fund in the University's history. The scholarship is awarded annually to juniors and seniors majoring in chemistry, geology, physics, biology, astronomy, or math and in need of financial assistance.
"The O'Connell scholarships will help BU continue to attract and retain superb students in the sciences and mathematics," says Virginia Sapiro, dean of Arts & Sciences, "and this will be true for generations to come."
O'Connell's mother established the scholarship in honor of her husband, the Boston-area architect T. George O'Connell, for students showing "outstanding ability in the sciences." When her mother died in 1982, O'Connell honored her by adding her name to the fund's title. In subsequent decades, she continued to donate to the scholarship fund and remained keenly interested in its recipients. Since 1978, the fund has awarded full- and partial-tuition scholarships to 85 math and science students.
The family's BU roots stretch back to the late 19th century, when O'Connell's two uncles graduated from the School of Law. Her mother majored in math at the College of Liberal Arts, and O'Connell followed in her footsteps, majoring in chemistry. She later earned master's and doctoral degrees in science education.
Before her retirement in 1965, O'Connell taught at Dalhousie University, in Nova Scotia, Old Dominion College, in Norfolk, Va., and Florida State University, among other institutions. But her true passions were traveling and sharing accounts of her travels with others. In a 1983 alumni questionnaire, she crossed out the occupation field and scribbled "lucrative amusement: travel lecturer."
A Student of Cultures and of People
O'Connell was no casual tourist. She sought what she called "weird little chunks of Earth," taking thousands of photos and collecting cultural artifacts, from African ceremonial masks to Saudi Arabian lunchboxes to Japanese Christmas ornaments. She spent 6 to 10 months each year away from her home in Venice, Fla., journeying to the South Pacific, the Aleutian Islands, and numerous places in between.
"She was really a student of cultures and of people," says Carrie Cutchens, a friend of O'Connell's and curator at the Children's Museum of Naples, in Naples, Fla. O'Connell's collections of approximately 10,000 slides and more than 2,000 pieces of folk art reside at the museum-as do the more than 100 terra-cotta heads she sculpted of the people she met and photographed in her travels.
Those travels took her to every continent and more than 140 countries in search of places where people still practiced traditional folk art-including some potentially dangerous locales. "Yemen was super and nary a gun cracked within my hearing," she wrote in 1986, the year of a violent civil uprising in South Yemen. Once, after taking a photo of a forbidden subject in Iraq, she was pursued by angry Iraqi police. With the help of two British tour guides, she hid in a tour bus bathroom until the police gave up the chase.
"She was very feisty and independent, very strong-willed," recalls Cutchens.
BU officials at times felt the force of her personality. Over the years, O'Connell chided the University for its failure to support an active alumni chapter in Sarasota, Fla., and to provide more information on the distribution of her scholarship funds.
But the disagreements never undermined her affection for her alma mater. A BU seal, cast in bronze by her grandfather, remained prominently displayed in her living room until her death.