Sunday July 25, 2021
Washington News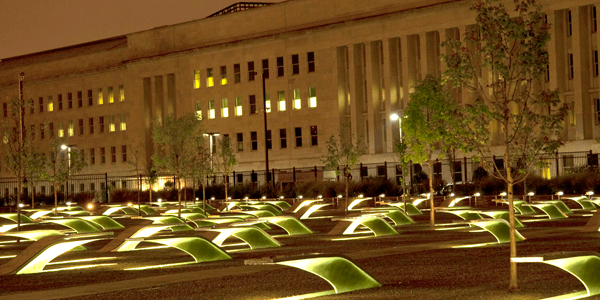 Protect Yourself with a Hurricane or Natural Disaster Plan
In IR-2020-189, the Service outlined plans for making appropriate disaster preparations. The IRS explained that having a plan is essential in the event of a natural disaster. As Louisiana starts to rebuild following the devastation of Hurricane Laura (with sustained winds over 150 mph), it is an excellent time to think through your plans. Both individuals and businesses need a plan to ensure all important documents are protected. They should create lists to keep inventory of personal property and know where to find information if a disaster occurs.


Reconstructing Your Records
There are multiple types of documentation that will be helpful if you experience a natural disaster. The "Reconstructing Records" page on IRS.gov includes recommendations for protecting your tax, personal property, vehicle and business records.


Key Documents
You should have a secure storage place or system for key documents. These include your tax returns, birth certificates, deeds, titles and insurance policies. It is good to have a duplicate copy of these items. One option is to scan all of these documents into PDFs. You then have the option of creating a storage system on a flash drive or a secure file online.


Documenting Your Valuables
If a hurricane, tornado, fire, flood, windstorm or other disaster occurs, your home or business could be damaged or even destroyed. It will be important for you to have pictures of the contents in your home or business. These pictures will be helpful for insurance claims or for potential government disaster payments. If you have high value items, these should be carefully documented and photographed. IRS Publication 584 may be helpful to you.


Tax Records
You may need to obtain a transcript of a prior tax return. You can use the "Get A Transcript" tool on IRS.gov or call 800-908-9946. You also can use the IRS2Go app on your mobile phone. If you would like a printed copy sent by mail, you can file IRS Form 4506, Request for Copy of Tax Return.


Home and Real Property
Real property is generally defined as your land and any structure that is built on that land. A natural disaster could cause damage or even total destruction of your home or other buildings. If there is a disaster, take multiple pictures of the damage and contact your homeowner's insurance company. In order to establish the correct fair market value, you also may need to obtain documents from the title company, escrow company or bank that processed the paperwork for the purchase of your home. The property tax statement from the county assessor and local real estate comparable sales may be helpful in determining the fair market value of the home. The more accurately the fair market value of what was lost is established, the more likely it is that the owner can recover the amount of the loss.

If you have a mortgage on the home, it is likely that an appraisal was completed. In addition, your home insurance policy also will be helpful in determining the fair market value.

You may have made improvements or constructed an addition on your home. If there is a substantial improvement, the contractors who worked with you may have records. Improvements that require a permit will also be recorded in the county assessor's office.


Vehicles
If your vehicle is damaged or destroyed, it will be important to contact your insurance agent. You may also want to estimate the fair market value. You may find Kelley Blue Book, the National Automobile Dealers Association or Edmunds to be helpful resources. If you purchased the vehicle from a dealer, it is desirable to obtain a copy of the purchase contract.


Personal Property
Determining the fair market value of personal property can be a challenge. If the property has been destroyed, check to see if you have any original or recent pictures of the item. There are also websites that sell many types of personal property. These websites may be useful in calculating the fair market value.

If you do not have any photos of the personal property, draw a floor plan of your home prior to the damage. Sketch rough pictures of the locations and type of property. These will be helpful to the insurance company or to any claims representative in determining value.


Business Records
If you have a business and lose inventory, attempt to determine the approximate amount of inventory by obtaining copies of invoices from suppliers for the past year. You also may have pictures of inventory on your phone or security cameras. Your bank statements should also indicate your income and expenditures during the prior year.

Your business, federal, and state tax returns will be helpful. You should draw a sketch of the general floor plan of your business and location of equipment and inventory. The floor plans for commercial buildings are usually available from your city or county planning commission.


Casualty and Disaster Tax Losses
If you are in a federally-declared disaster zone, you may qualify to claim a casualty loss deduction. You will need to enter the Federal Emergency Management Agency (FEMA) disaster number on IRS Form 4684.

For a federally-declared disaster, you may deduct the loss in the year it occurred or on a return for the prior year. You can file IRS Form 1040X, Amended U.S. Individual Income Tax Return, to deduct the loss for the prior year. The federally-declared disaster zones are listed on FEMA.gov/disasters.


Decrease in Fair Market Value
The general deduction limit will be the difference in the value before and the value after the loss. It may be helpful to obtain an appraisal from a qualified appraiser. If you do not have an appraisal, the best estimate is the cost of cleaning up or making repairs.

The cost of cleaning up or making repairs is permitted if the costs are not excessive and you bring the property back to the condition it was in before the disaster. The costs may not include enhancements, expansions or additions in value of the property.

The IRS offers assistance in Publication 547, Casualties, Disasters, and Thefts. There is also an IRS Disaster Assistance Hotline at 866-562-5227.


Published August 28, 2020
Previous Articles
Strong Passwords Protect Your Data
Protecting Your Data from Phishing Scams
IRS to Distribute $500 Dependent Stimulus Payments
IRS Warns of "Dirty Dozen" Tax Scams - Part III