Sunday July 25, 2021
Washington News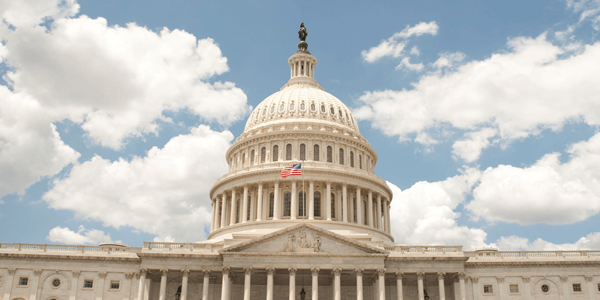 IRS to Distribute $500 Dependent Stimulus Payments
The IRS has announced that it will begin to distribute $500 Economic Impact Payments (EIPs) to approximately 365,000 individuals. These individuals are Non-Filers who registered prior to May 17, but did not receive $500 dependent EIPs due to an IRS software problem.

IRS Commissioner Charles Rettig testified before the Senate Finance Committee on June 30. He stated that an IRS software problem caused the failure to make the $500 dependent payment to the 365,000 individuals.

The Stimulus Payment FAQ on IRS.gov has a series of questions designed to help Non–Filers.

FAQ 49 explains that Non–Filers who are not required to file an income tax return and do not receive Social Security, Disability, Supplemental Security Income, Veterans Benefits or Railroad Retirement Benefits must use the tool. "The IRS won't have the information necessary to issue you an Economic Impact Payment –– unless you provide some basic information for yourself, your spouse, and any qualifying children under 17. Entering your bank account information will allow the IRS to deposit your payment directly in your account. Otherwise, your Payment will be mailed to you."

The FAQs note that a number of individuals were not required to file and used the Non-Filer tool to receive their stimulus payments. As stated in FAQ 53, some individuals received a $1,200 or $2,400 Economic Impact Payment, but did not receive the $500 EIP for each qualifying child.

FAQ 53 states, "The IRS will automatically issue the additional $500 EIP per qualifying child to affected individuals in early August for those who used the Non–Filers tool before May 17, 2020. Direct deposit payments are scheduled for August 5, 2020, and paper checks or debit cards are scheduled to be mailed August 7, 2020."

If you did not receive the additional $500 stimulus payment and qualify to receive the additional amount, you can go to IRS.gov and use the Get My Payment tool to check on the status of your EIP.

As the FAQ notes, if you received an EIP by direct deposit, the additional payment will be deposited to your bank account. If you did not have your EIP deposited to your bank account, a paper check will be mailed to you.

Editor's Note: The Phase IV Stimulus Bill being negotiated by House and Senate leaders is expected to include a second round of stimulus payments to individuals. These payments should be made in September or October.

Published August 7, 2020
Previous Articles
IRS Warns of "Dirty Dozen" Tax Scams - Part III
IRS Warns of "Dirty Dozen" Tax Scams – Part II
IRS Warns of "Dirty Dozen" Tax Scams
Last Minute Tax Filers Nearing July 15 Date