Sunday July 25, 2021
Washington News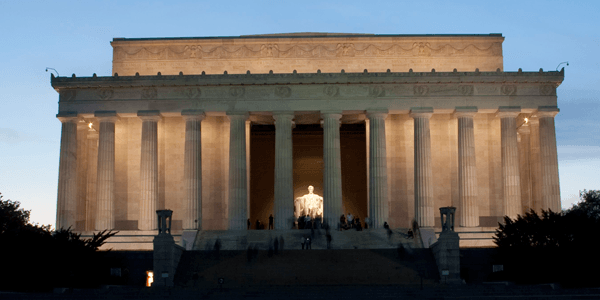 IRS Warns of "Dirty Dozen" Tax Scams - Part III
In IR–2020–160, the Internal Revenue Service announced the annual "Dirty Dozen" list of tax scams. Each year, the Service warns taxpayers about criminals who target individuals. The IRS encourages taxpayers to be on the lookout for these scams.

IRS Commissioner Chuck Rettig stated, "Tax scams tend to rise during tax season or during times of crisis. Scam artists are using the pandemic to try stealing money and information from honest taxpayers. The IRS provides the Dirty Dozen list to help raise awareness about common scams that fraudsters use to target people. We urge people to watch out for these scams."

This third article of a four-part series covers the tax scams of Offer in Compromise mills, payment and repayment demands, payroll scams and ransomware.


9. Offer in Compromise Mills
Taxpayers with substantial tax debts may settle for reduced amounts through the IRS Offer in Compromise program. These taxpayers must meet specific criteria to qualify. However, there are unscrupulous companies that collect large fees from taxpayers who are already under crushing debt. The companies then fail to provide the expected relief. These tax scammers are called Offer in Compromise mills.

In 2019, 54,000 taxpayers requested an IRS Offer in Compromise. The IRS approved 18,000 requests. Individuals with a substantial tax debt should use the Offer and Compromise Pre–Qualifier tool on IRS.gov. This free tool will show whether you are likely to qualify and, based upon your tax situation, will suggest an estimated offer amount. The IRS reminds taxpayers to be cautious about hiring any company that promises to settle their tax debt for "pennies on the dollar."


10. Fake Payments with Repayment Demands
A fairly devious way to trick taxpayers is for a tax scammer to acquire a victim's personal data and use the victim's information against him. This may include a taxpayers' Social Security number, an Individual Taxpayer Identification Number or financial information. Using that personal information, the scammer files a fraudulent tax return with the IRS and has a large tax refund deposited into the taxpayer's checking or savings account.

After the IRS sends the payment to the taxpayer, the scammer contacts the victim. The scammer claims to be an IRS representative who has been tasked to correct the deposit error. The taxpayer is directed to withdraw money from the account and return it to the IRS, often with instructions to return the funds through gift cards. The taxpayer ends up purchasing gift cards that are transferred to the scammer.

The IRS reminds taxpayers that it will never demand payment by any specific method. Taxpayers who receive an unexpected refund or call demanding repayment should contact both their banking institution and the IRS.


11. Payroll and HR Scams
Both individuals and their employers should be careful to protect IRS Forms W–2 and other Human Resources (HR) information. Scammers know that many employees are working from home due to COVID–19 and are creatively using "gift card" and "direct deposit" scams.

With a gift card scam, the scammer hacks a familiar email account and through that account asks you to purchase gift cards. The gift cards are then transferred to the scammer. With the direct deposit scam, a fraudster hacks your email account and sends a directive to your employer. The scammer directs your employer to change your direct deposit information to an account controlled by the fraudster.

Both the gift card and direct deposit scams have been growing in number. Scammers also may send fake IRS documents and forms to the victim to show the request is legitimate. If you are a victim of a payroll or HR scam, contact the Federal Bureau of Investigation, Internet Crime Complaint Center.


12. Ransomware
Scammers attempt to exploit human weaknesses in order to place malware on victims' computers. The primary method used by a scammer is to send an email containing a link to the malware. When the victim clicks on the link, the malware is loaded on the computer. After a period of time, the scammer causes a popup window to be displayed. The scammer demands payment in Bitcoin or another virtual currency. If the payment is not made, the scammer encrypts all of the files on the computer and locks the user out.

Ransomware has been successfully used by scammers against hundreds of local and state government agencies and many businesses. The victims usually fail to recognize the phishing email.

Many of the successful scams this year involve emails claiming to represent a COVID–19 charity. Other emails claim to be from friends, contacts of the victim or from his or her financial institution. A primary way to protect yourself from ransomware is to avoid clicking on email links. Study your emails carefully to be certain they are from a trusted person or organization.

Scammers frequently create a website address that is one letter different from the normal domain address. A victim can easily miss the fact that an email is not from a friend or business organization, but rather from a scammer who will use a link within the email to install malware on the victim's computer.

Editor's Note: The twelve strategies of the "Dirty Dozen" list published each year by the IRS show the many ways that scammers attempt to victimize taxpayers. It is essential for everyone to be on guard so that personal information and financial resources are not stolen by a fraudster or scammer.

Published July 31, 2020
Previous Articles
IRS Warns of "Dirty Dozen" Tax Scams – Part II
IRS Warns of "Dirty Dozen" Tax Scams
Last Minute Tax Filers Nearing July 15 Date