Thursday February 20, 2020
Finances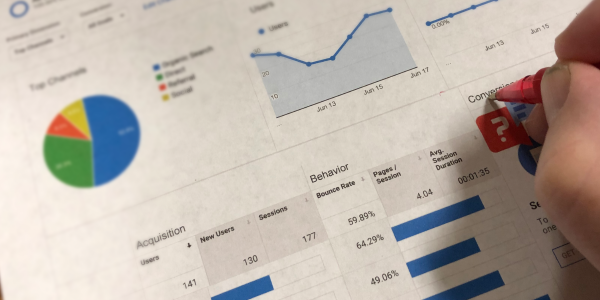 PepsiCo Posts Earnings
PepsiCo, Inc. (PEP) released its latest quarterly earnings report on Thursday, February 13. The beverage maker posted increased revenue for the quarter, but profits fell.

The company reported quarterly revenue of $20.64 billion. This was up from revenue of $19.52 billion at this time last year.

"We are pleased with our performance for 2019 as we met or exceeded each of the financial goals

we outlined at the beginning of the year," said PepsiCo's Chairman and CEO, Ramon Laguarta. "Our revenue growth accelerated for the full year as we embarked on our strategy to win with purpose by becoming Faster, Stronger, and Better."

PepsiCo reported net income of $1.77 billion for the quarter. This was down from $6.85 billion at this time last year.

The company's flagship PepsiCo Beverages North America segment led the way with sales of $6.26 billion. This was followed by the Frito-Lay North America and Europe segments, with $5.15 billion and $3.89 billion in sales, respectively. PepsiCo's Quaker Foods North America segment lagged behind with sales of $772 million for the quarter.

PepsiCo, Inc. (PEP) shares ended the week at $146.99, relatively unchanged for the week.


Lyft Reports Quarterly Earnings

Lyft, Inc. (LYFT) posted quarterly earnings for the fourth quarter on Tuesday, February 11. Despite rising revenues, the company posted a quarterly net loss.

The rideshare company reported revenue of $1.02 billion for the quarter. This was up from $669.5 million during the same quarter last year.

"Fiscal 2019 was an exceptional year across the board. We significantly improved our path to profitability while simultaneously reaching critical milestones toward our long-term strategy," said Lyft's Co-Founder and CEO Logan Green. "Continued strength in core rideshare drove our industry-leading growth, led by product innovation and operational excellence on every facet of our robust transportation platform."

Net losses increased from last year's total of $911 million to $2.60 billion. On an earnings per share basis, the company posted a loss of $11.44.

The nearly-eight-year-old company has, despite net losses, been able to increase its number of users. Active riders increased 23% from 18,586 in the prior year's quarter to 22,905. With the implementation of a new gig-economy law in California and the introduction of similar bills in New York and other states, investors are hopeful that Lyft and similar companies which rely heavily on independent contractors will be able to attain a profitable business model.

Lyft, Inc. (LYFT) shares ended the week at $44.69, down 12% for the week.


CVS Releases Earnings Report

CVS Health Corporation (CVS) reported its latest quarterly earnings on Wednesday, February 12. The drug store company posted sales and profits that beat Wall Street's expectations.

Revenue for the quarter came in at $66.89 billion, up from $54.42 billion at this time last year. This topped analysts' expected revenue of $63.97 billon.

"As we work to transform the way health care is delivered to millions of Americans, we are driving continued business performance and generating positive momentum across the enterprise," said CVS Health President and CEO Larry Merlo. "Our fourth quarter and full-year financial results reflect strong financial and operational execution and a successful first year of integrating the Aetna business."

The company reported net income of $1.74 billion, or $1.73 per share, exceeding Wall Street's expectation of $1.68 per share. Last year at this time, the company posted a net loss of $421 million, or $0.37 per share.

CVS Health attributed the 23% rise in sales to its purchase of Aetna Inc. in November 2018. The company posted a 3.2% rise in same-store sales for the quarter. This included a 4.1% increase in pharmacy sales and a 6.9% increase in pharmacy prescription volume. The company's front store sales rose a modest 0.7% for the quarter.

CVS Health Corporation (CVS) shares ended the week at $71.36, relatively unchanged for the week.

The Dow started the week of 2/10 at 28,996 and closed at 29,398 on 2/14. The S&P 500 started the week at 3,318 and closed at 3,380. The NASDAQ started the week at 9,494 and closed at 9,731.

Treasury Yields Drop as Coronavirus Concern Continues
Yields on U.S. Treasury bonds fell this week as experts continue to monitor the novel coronavirus. Concern over the spread of the virus outside of China, coupled with a slow start to domestic retail sales for the year have contributed to the drop in yields.

On Friday, the World Health Organization (WHO) updated the number of confirmed cases of the novel coronavirus, known as COVID-19, to more than 64,000. Officials have attributed the rise in the number of cases to a change in methodology.

"In the last 24 hours China has reported 1,820 laboratory-confirmed cases, bringing the total to 46,550," stated Dr. Michael Ryan, Executive Director of the WHO's Health Emergencies Program. "In addition, China reported 13,332 clinically confirmed cases in Hubei province, and crucially, we understand that most of these cases relate to a period going back over days and weeks and are retrospectively reported as cases, sometimes back to the beginning of the outbreak itself. So this increase that you've all seen in the last 24 hours is largely down to a change in how cases are being diagnosed and reported."

The benchmark 10-year Treasury note yield dropped to 1.583% during trading on Friday after reaching a high point of 1.642% on Wednesday. The 30-year Treasury bond yield also peaked on Wednesday, hitting 2.102% before falling to 2.038% on Friday.

On Friday, the U.S. Commerce Department released its retail sales report for January. The report showed a 0.3% rise in retail sales for the month. This matched analysts' expectations and came in slightly ahead of December's adjusted sales increase of 0.2%.

Also on Friday, the University of Michigan released its latest survey of consumer sentiment. The index improved to 100.9 for February, up from 99.8 for January.

"These gains in consumers' economic assessments have also been accompanied by a faint stirring of two powerful sources of uncertainty," said the survey's chief economist, Richard Curtin. "First, the coronavirus was mentioned by just 7% when asked to explain their economic expectations in early February. Second, the runup to the presidential election is likely to focus on the vast changes to taxes and spending programs."

The 10-year Treasury note yield closed at 1.59% on 2/14, while the 30-year Treasury bond yield was 2.04%.

Mortgage Rates Climb Slightly
Freddie Mac released its latest Primary Mortgage Market Survey on Thursday, February 13. The 30-year fixed mortgage ticked upward for the week.

This week, the 30-year fixed rate mortgage averaged 3.47%, up from 3.45%. Last year at this time, the 30-year fixed rate mortgage averaged 4.37%.

The 15-year fixed rate mortgage averaged 2.97% this week, unchanged from last week. At this time last year, the 15-year fixed rate mortgage averaged 3.81%.

"With mortgage rates hovering near a five-decade low, refinance application activity is once again surging, rising to the highest level in seven years," said Sam Khater, Freddie Mac's Chief Economist. "This surge coupled with strong purchase activity means that total mortgage demand remains robust, reflective of a solid economic backdrop and a very low mortgage rate environment."

Based on published national averages, for the week of 2/10 the savings rate was 0.09%. The 1-year CD finished at 0.48%.
Published February 14, 2020
Previous Articles
Amazon Delivers Increased Earnings
Netflix Shows Strong Member Gains
© 2020
Crescendo Interactive, Inc.
PRIVACY STATEMENT
This site is informational and educational in nature. It is not offering professional tax, legal, or accounting advice.
For specific advice about the effect of any planning concept on your tax or financial situation or with your estate, please consult a qualified professional advisor.