Opening Access to Science and Technology Education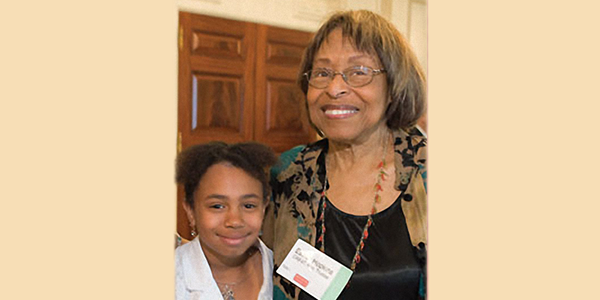 Esther Hopkins understands the importance of a great education-a value instilled in her by her parents. Now she is helping Boston University students, especially those who face social and financial struggles, have the same opportunities she did.
"My folks were very poor," says Hopkins, "but they fought so that their children could get a chance to go to school." She earned a pre-medicine degree at BU, and after earning further degrees at other schools, she was drawn back to Boston University. "It's important that everyone who gets a way of living and a way of being from an institution needs to give some of that back, for people in another generation," says Hopkins, who served on the University's Board of Trustees for 22 years and is now a member of the MED Dean's Advisory Board.
When Hopkins's parents passed away and left her their house-one they had worked for many years to pay off-she knew a chance had come to make a financial investment in BU.
Inspired by her parents, she worked with BU Planned Giving to establish a charitable gift annuity that will fund awards, made in her parents' names, to members of under-represented minorities studying science and technology. Using this gift strategy, Hopkins can maximize the impact of her support without sacrifice to her own financial well-being.
"The money from my folks' house will all eventually go to BU," she says. "I don't have millions, but I did have that."
© 2019
Crescendo Interactive, Inc.
PRIVACY STATEMENT
This site is informational and educational in nature. It is not offering professional tax, legal, or accounting advice.
For specific advice about the effect of any planning concept on your tax or financial situation or with your estate, please consult a qualified professional advisor.